Writer
Business Communications Specialist
As a Business Communications Specialist for over a quarter century, David has produced, written and directed instructional, promotional and sensational message materials for folks like Kraft Foods, The US Postal Service, Legg Mason, the FBI and many more clients. He has hosted live teleconferences for The Department of Defense, narrated documentaries for the Discovery Channel and hosted programs for HGTV.
When it comes to crafting an effective business message, or creating an entertaining and memorable presentation, DeBoy is the "David of all trades."
CORPORATE
David has scripted videos, CD-Roms, Live Conventions and Special Events for Fortune 500 companies and organizations around the world including General Electric Investments, LaQuinta Hotels and The Eisenhower National Security Conference. Here's a few more.
Corporate Video
| | |
| --- | --- |
| On The Line | Federal Bureau of Investigation |
| Kraft Cares | Kraft Foods International |
| All of Our Customers | Rite Aid |
| Deliver The Dream | Fannie Mae |
| Energy Symposium | Department of Energy |
| A New Point of View | United States Postal Service |
Conventions and Live Events
Fannie Mae
Unisys
United States Telephone Association
National Automobile Dealers of America
National Association of Counties
Television
David has received two regional Emmy Awards for his television scripting of episodes for "In Our Lives", a series produced in Washington D.C. He has written for HGTV on The International Builder's Show.
His musical comedy "Once Upon A War" was produced by Maryland Public Television where he was also a comedy writer and ensemble player for the live half-hour television series "CRABS!"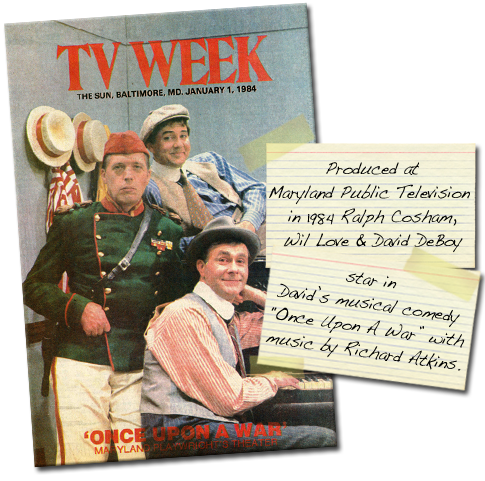 Television
"International Builders Show" Home and Garden TV
"In Our Lives" WUSA-TV
(Won Emmy Awards for two episodes)
"Once Upon A War" Maryland Public Television
(One hour musical comedy)
Commercials
David is also an award-winning writer of commercials. He won a Telly Award for his scripting of the Mid-Atlantic Milk Marketing TV and Radio campaign featuring Cal Ripken Jr. Other commercial clients include Mercy Hospital, Penn Optical and Warehouse Food Markets.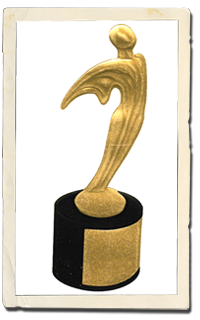 Television Commercials
Mid-Atlantic Milk Marketing Association
*(With Cal Ripken,Jr. – Won Telly Award)
Sunny's Back to School/Holiday Campaigns
Record and Tape Traders
The Stage
David is the author of seven produced plays, five musicals, and a musical revue entitled "Doctor! Doctor!" (with Peter Ekstrom) which ran off-Broadway and is published by Samuel French.
His plays have been published and produced across the United States, in Canada and England.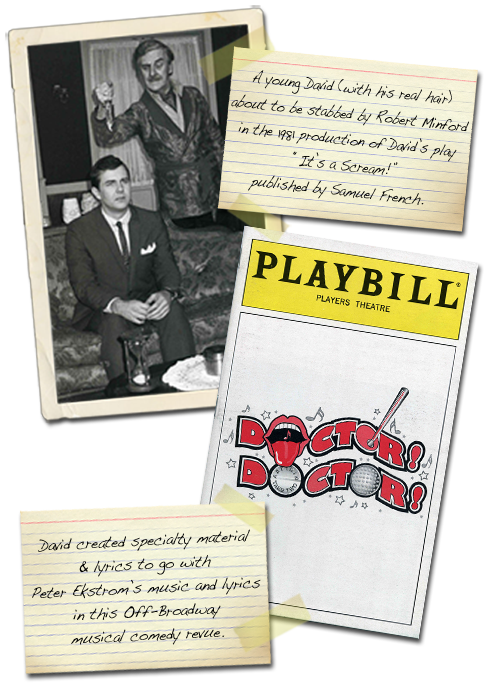 Theater
| | |
| --- | --- |
| "Doctor! Doctor!" (with Peter Ekstrom) | Produced Off-Broadway & Published by Samuel French |
| "It's A Scream" | Published By Samuel French |
| "Captain's Outrageous" | Published by Dramatic Publishing |
| "Vice as in Versa" | Published by Dramatic Publishing |
| "Dr. Jekyl and Miss Hyde" | Barter Theatre |
If you would like David to send you a packet of his writing samples please contact him here.
All material on this website is copywrited.