Gallery
With over thirty years on stage and screen, David has a lot of memories. Here's a few of the more interesting ones.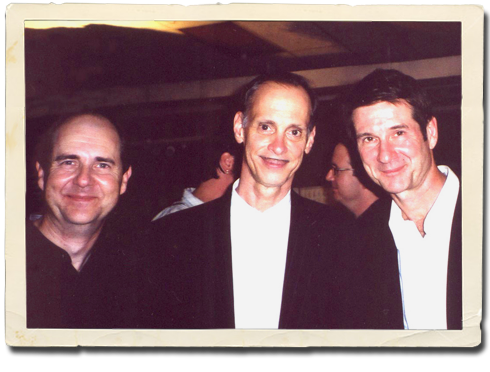 2004 - David at the premier of John Water's "A Dirty Shame" with the legendary writer/director himself, as well as brother Paul DeBoy who also appears in the film. David plays Doctor Arlington in the film.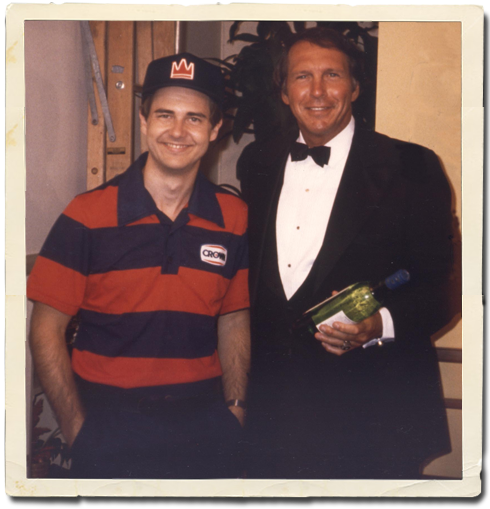 1983 - David with famed Third Basemen of the Baltimore Orioles Brooks Robinson while filming a TV commercial for Crown Gasoline.
Neither one has that much hair now.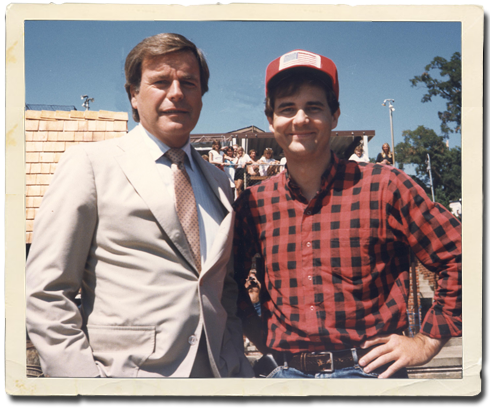 1985 - David working on the set of "Limestreet" with Robert Wagner.
You may remember Mr. Wagner as "Number 2", Doctor Evil's henchman in Mike Myers' comedy film "Austin Powers."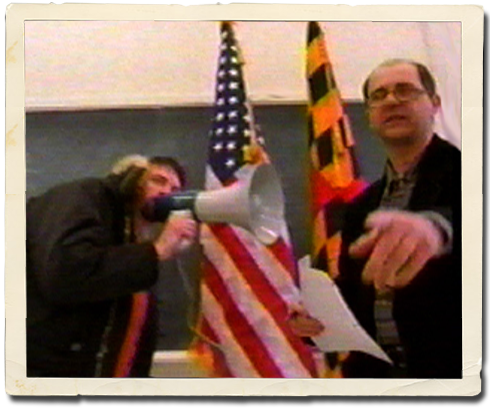 1999 - David as a college professor being accosted by the infamous Tom Green in a national TV spot for Pepsi One.
2005 - David narrating a video for The Department of Agriculture.
(Not the first time he has worked with turkeys.)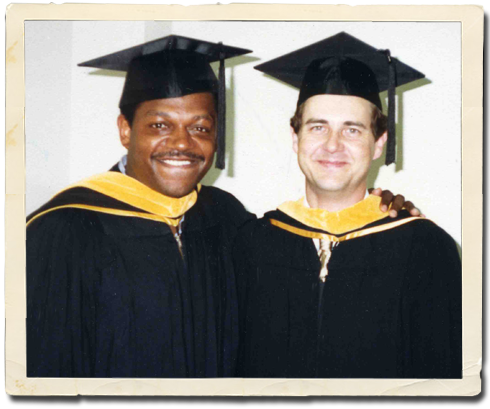 David was presented an honorary award in Communications from Towson State University along with Charles S. Dutton, Emmy Award-winning actor and director, who received his TSU award in Theatre. Both had worked on stage together at the University in the mid 1970's.
All material on this website is copywrited.